Power & Energy Tech Exhibition and Conference Vision 2030
Advancing the Energy Transition
Global spending on energy, as proportion of economic output, is set to slow sharply because the world's energy demand will decline from 2035 onwards according to DNV GL's Energy Transition Outlook 2018.
The decarbonization of the energy mix will be reflected in investment trends with money spent on renewables set to triple by 2050. Conversely, fossil fuel spending will drop by around a third. Overall, the rate of energy expenditure will slow to such a degree that by mid-century, as a percentage of GDP, the world will be spending 44% less than today.
• Electrification and its inherent efficiency will contribute to humanity's energy demand declining from the mid-2030s onwards.
• Global expenditure on energy, as a percentage of GDP, will fall 44% by 2050.
• Energy mix is rapidly decarbonizing; coal has peaked, oil will peak in 2023 and natural gas will become largest single source from 2026. Renewables and fossil fuels will equally share supply by mid-century.
Major Themes
The rapid transition experts forecast will not be fast enough to meet the sub-2oC climate goal. A strong combination of several measures is the only way for the world to meet the ambitions of the Paris Agreement, they warn.
Major topics in focus
• Defining Romania's place on the European energy market
• Efficient monetization of Romania's energy resources
• Renewable energy policies and markets in the European Union
• Clean Energy Package challenges and opportunities
• The disruptive 3D's impact on the energy transition to a low carbon economy
• Smart solutions to maximize efficiency, reduce costs and CO2 emissions
• Regulatory framework to stimulate innovation and investment
• Financing energy projects
AGENDA
2-3 December, JW Marriott Bucharest Grand Hotel, Grand Ballroom A+B


DAY 1 – MONDAY, 2 DECEMBER 2019
18:00-20:30 Networking Cocktail Including Welcome Remarks
Iulian Iancu – President, COMMITTEE FOR INDUSTRIES AND SERVICES AT ROMANIAN PARLIAMENT
MINISTRY OF ECONOMY, ENERGY AND BUSINESS ENVIRONMENT Representative
Iulian-Robert Tudorache – President of the Board of Directors, NUCLEARELECTRICA
Claudiu Orban – Sales Manager, EURO GAS SYSTEMS
DAY 2 – TUESDAY, 3 DECEMBER 2019

8:30-9:00 Welcome Coffee & Refreshments
9:00-10:15 SESSION 1 – Energy Prospects in The Black Sea Region up to 2030
Niculae Havrilet – Member of the Board, ROMGAZ
Bruno Siefken – Senior Vice President, GSP HOLDING
Stephen Birrell – President, ROPEPCA
Marco Monopoli – Head of North Mediterranean, Black and Caspian Sea, Offshore E&C Division, SAIPEM
Iulian Popescu – Deputy Managing Partner, MUSAT & ASOCIATII
Moderator: Radu Dudau – Co-Founder & Director, ENERGY POLICY GROUP

10:15-10:45 Networking Coffee


10:45-12:0 SESSION 2 – Strategies & State-of-the-art Technologies Transforming the Energy Lifecycle
Valentin Silivestru – President General Director, INCDT COMOTI
Petru Ruset – Head of Gas & Power, SIEMENS ROMANIA
Razvan Copoiu – Vice President, Industry BU South & East Europe, SCHNEIDER ELECTRIC
Luca Nicolae Iacobici – Member of the Board, TRANSELECTRICA
Gabriel Tache – Country Sales Manager, EATON ELECTRIC
Moderator: Lavinia Iancu – Publisher, ENERGY INDUSTRY REVIEW
12:00-12:30 Networking Coffee


12:30-13:45 SESSION 3 – Advancing Energy Efficiency Across the Value Chain
Corina Popescu – CEO, ELECTRICA
Cristian Nicolae Stoina – Member of the Board, HIDROELECTRICA
Corneliu Bodea – President, CRE and CEO, ADREM
Sandu Lucian Leanca – Branch Manager, TELETRANS
Dan Dumitrache – Development Manager, SOCAR PETROLEUM
Moderator: Iulian Harpa – Managing Partner, HIM PUBLIC AFFAIRS

13:45-14:00 Networking Coffee


14:00-15:00 SESSION 4 – The Future Energy Mix to 2030
Andreea Strachinescu – Head of Unit Maritime Innovation, Marine Knowledge and Investment in the Directorate General for Maritime Affairs and Fisheries, EUROPEAN COMMISSION
Iulian-Robert Tudorache – President of the Board of Directors, NUCLEARELECTRICA
Zoltan Nagy-Bege – Vice President, ANRE
Stefan Popescu – Deputy Director for Public and Regulatory Affairs, ENGIE ROMANIA
Sebastian Enache – Group Business Development Manager, MONSSON OPERATION
Ciprian Glodeanu – President, ROMANIAN PHOTOVOLTAIC INDUSTRY ASSOCIATION (RPIA)
Moderator: Mihai Balan – Policy Officer, ROMANIAN WIND ENERGY ASSOCIATION

15:00-16:30 Networking Lunch
Speakers
Iulian-Robert Tudorache
President of the board of Directors, NUCLEARELECTRICA
Zoltan Nagy-Bege
Vice President, ANRE
Iulian Iancu
President, COMMITTEE FOR INDUSTRIES AND SERVICES AT ROMANIAN PARLIAMENT
Niculae Havrilet
Member of the Board, ROMGAZ
Valentin Silivestru
President General Director, INCDT COMOTI
Luca Nicolae Iacobici
Member of the Board, TRANSELECTRICA
Andreea Strachinescu
Head of Unit Maritime Innovation, Marine Knowledge and Investment in the Directorate General for Maritime Affairs and Fisheries,
EUROPEAN COMMISSION
Stefan Popescu
Deputy Director for Public and Regulatory Affairs, ENGIE ROMANIA
Razvan Copoiu
Vice President, Industry BU South & East Europe, SCHNEIDER ELECTRIC
Petru Ruset
Division Country Lead Gas & Power, SIEMENS ROMANIA
Sebastian Enache
Group Business Development Manager, MONSSON OPERATION
Iulian Harpa
Managing Partner, HIM PUBLIC AFFAIRS
Bruno Siefken
Senior Vice President,
GSP HOLDING
Stephen Birrell
President, ROPEPCA
Iulian Popescu
Deputy Managing Partner, MUSAT & ASOCIATII
Radu Dudau
Co-Founder & Director, ENERGY POLICY GROUP
Mihai Balan
Policy Officer, ROMANIAN WIND ENERGY ASSOCIATION
Corina Popescu
Chief Executive Officer,
ELECTRICA
Corneliu Bodea
President, CRE and CEO, ADREM
Marco Monopoli
Head of North Mediterranean, Black and Caspian Sea, Offshore E&C Division, SAIPEM
Ciprian Glodeanu
President, ROMANIAN PHOTOVOLTAIC INDUSTRY ASSOCIATION (RPIA)
Sandu Lucian Leanca
Branch Manager, TELETRANS
Gabriel Tache
Country Sales Manager, EATON ELECTRIC
Claudiu Orban
Sales Manager, EURO GAS SYSTEMS
Dan Dumitrache
Development Manager, SOCAR PETROLEUM
Cristian Nicolae Stoina
Member of the Board, HIDROELECTRICA
Lavinia Iancu
Publisher, ENERGY INDUSTRY REVIEW
Pricing Table

STANDARD RATE
/PERSON
Documentation
Coffee Breaks
Luncheon
Dinner and refreshments
ENERGY INDUSTRY REVIEW SUBSCRIBER
/PERSON
Documentation
Coffee Breaks
Luncheon
Dinner and refreshments

GROUP RATE
/PERSON
For groups of 3 or more delegates
Documentation
Coffee Breaks
Luncheon
Dinner and refreshments

Under the High Patronage of the




In Partnership with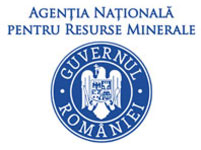 Gold Sponsors








Silver Sponsors








Cocktail Sponsor



Coffee Break Sponsors





Exhibitors













Supporting Organizations